Contributor Guidelines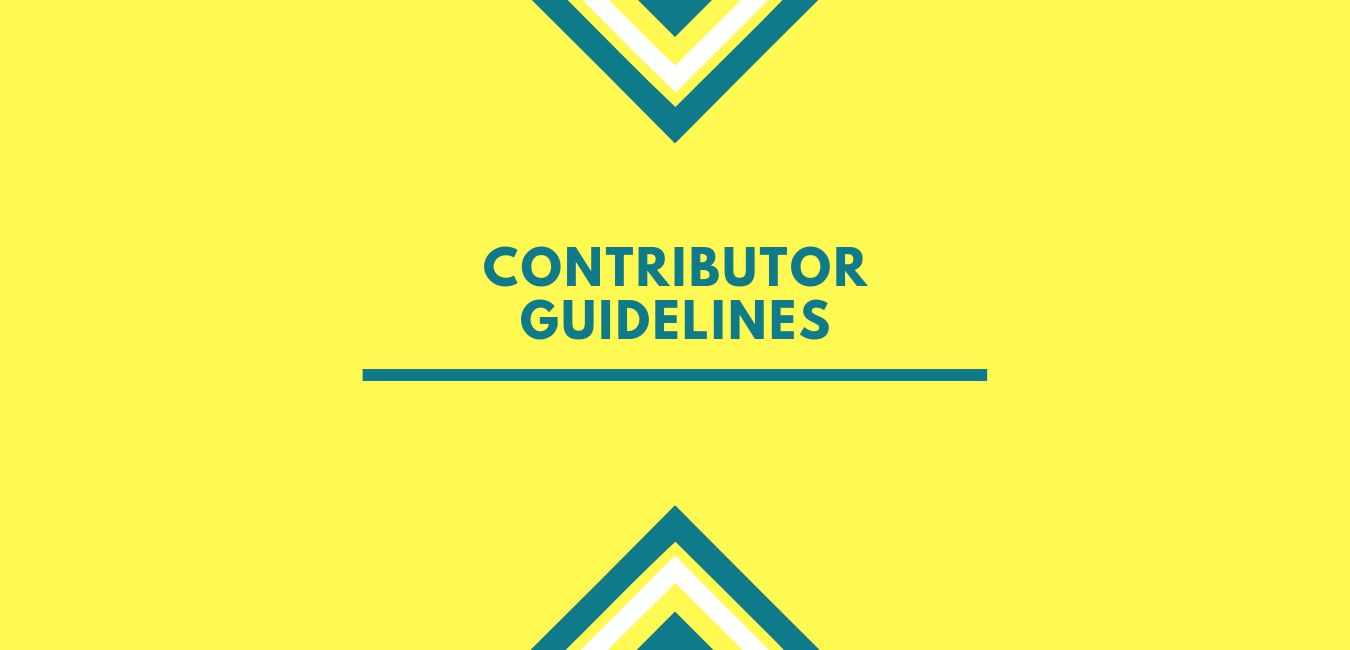 STYLE GUIDELINES
Below are the style guidelines we'll use when we edit your posts. Before submitting articles, please review the following:
Format
Keep the length between 500 and 1,000 words. Greater length may be too long to hold a reader's attention.
Capitalize the first letter of your title (as well as proper nouns). Clear, descriptive titles work better than cute ones.
What would you enter into Google if you were trying to find this article? That's usually the best way to determine your title.
When you are ready, submit your article from your profile dashboard.
PUBLICIZING YOUR POSTS
If accepted, your article will appear on the Still Got The Blues Music and will also cycle through on our home page.
We encourage contributors to promote their pieces and distribute them to friends, family and peers. Many readers arrive at posts on Still Got The Blues Music via links passed on from friends and other sites.
Social media: Share your post via Facebook, Twitter, LinkedIn, Google+ and other social media platforms.
Pitching to media. We do not require exclusives, so you are welcome to share your stories through other media outlets. However, we request that you reference Still Got The Blues Music as the original source of publication. Please request that the editor include a link to our site at the bottom of your article.
If you see a typo or an error in your post, please send an email to editor@stillgotthebluesmusic.com with "TYPO" in the subject line, along with a link to the article in the body of the email and an explanation of the typo or problem.
TERMS
You are independent. By submitting an article to us, you are an independent contractor, not an employee of Still Got The Blues Music. You agree that you are not entitled to, and do not expect, monetary or other compensation for the content that you submit.
By submitting an article for publication on the Still Got The Blues Music website, you agree that the terms set out below, which may be updated from time to time, and apply to all articles that you submit to us. If you do not agree to any of these terms, please do not submit your posts.
Submit proper posts. You represent to us that any articles, photos and any other content you submit (1) is your original content or properly licensed content that you have the express right and permission to license to us; (2) does not infringe or violate any law, rule or regulation or the rights or intellectual property rights of any person or entity (or encourage anyone else to do so); (3) is not objectionable, inaccurate or inflammatory; and (4) is not obscene, defamatory, threatening, pornographic, harassing, hateful, or racially or ethnically offensive, (5) is not an advertisement or solicitation of business or contributions; or (6) is not otherwise against the interests of Still Got The Blues Music or our users as a whole. We have the right (but not the obligation) to not publish/remove any or all of your article/posts that fail to comply with the foregoing, or for any other reasons, at our sole discretion without notice to you.
Disclosure: In an effort to be as transparent with our readers as possible, Still Got The Blues Music contributors shall disclose any financial conflicts of interest related to the issue or a topic they are writing about. If a contributor receives payment or income from a company, organization, group, or individual with a financial stake in the issue he/she is weighing in on, that information shall be disclosed at the bottom of the applicable post. Moreover, contributors shall not submit posts that include links that are paid for in whole or in part by marketing firms.
No guarantees. Still Got The Blues Music provides a forum/blog for your ideas and expression, but is made available to you "as is" without guarantee of any results based upon the publication of your post, is subject to changes and could temporarily or permanently be suspended without notice to you, and without guarantee that it will operate free of errors, viruses, bugs or service breakdowns.
You own your submissions, but we retain rights to use them. You own the copyright to your submitted content and you can post it anywhere else you wish. However, by submitting any content to Still Got The Blues Music (including text, videos, photographs or audio materials), you grant Still Got The Blues Music a non-exclusive, worldwide, royalty-free, irrevocable, perpetual license to exercise all rights under copyright law with respect to such content, which Still Got The Blues Music may use, publish and distribute (along with your name and identifying features) on its websites and other properties and those of its affiliates and business partners, as well as for marketing and promotional purposes, online or offline, in any medium and mode of delivery.
Complaints and Inquiries/Choice of law. If you violate any of the Contributor terms, or we receive an inquiry or complaint about your post, you agree that you are responsible, and you agree to indemnify and hold harmless Still Got The Blues Music, and any of its parent companies, affiliates, employees, officers, and directors, for all resulting claims and liabilities.
Entire Agreement. These guidelines and Still Got The Blues Music's Privacy Policy and Terms and Conditions constitute the entire agreement between you and Still Got The Blues Music regarding the subjects covered. No other agreements, understandings, promises, or representations, other than those contained here and in Still Got The Blues Music's Terms and Conditions and Privacy Policy, are part of the agreement between you and Still Got The Blues Music.