Review of Netflix's 'Remastered: Devil At The Crossroads'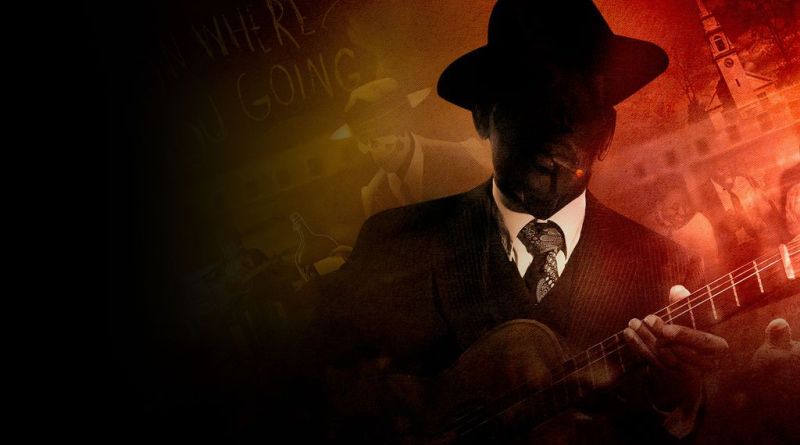 'Remastered; Devil At The Crossroads' A Robert Johnson Story is a fascinating new in-depth documentary about one of the most influential Blues musicians who ever lived. The documentary explores his life, his music, the myths and the legend.
Cleverly done with new and archival interviews and 50 years of research by expert historians and authors. Stellar interviews with musicians Keith Richards, Eric Clapton, Keb Mo, Bonnie Raitt, Taj Mahal, Rory Block, John Hammond and more regarding Johnson's influence.
Features Robert's contemporaries and a funny, entertaining story told by Son House about Johnson's earliest days. Bluesmen Honey Boy Edwards and Johnny Shines also featured. New interviews with Robert's relatives, son Claude Johnson, grandsons Steven and Michael Johnson as well as archival footage of Robert's girlfriend Willie Mae Powell.
Johnson left behind only 2 known photos and 29 songs recorded for the American Record Company in 1936/1937. Johnson never really received much recognition during his lifetime. However, today many of his songs have become Blues standards and millions of people today know his work mostly played by other musicians.
Devil At The Crossroads discusses the often told story of Johnson's selling his soul at the crossroads to the Devil in exchange for his amazing talents. Songs like Me And The Devil Blues, Hell Hound On My Trail, Preachin' Blues ( Up Jumped The Devil) and Cross Roads Blues would help to play into that legendary story.
The documentary shows a picture of Robert Johnson's memorial headstone that reads, " He Influenced Millions Beyond His Time."
This excellent Netflix documentary takes a look at Johnson's life and his influence around the world. Highly recommended. Make it a point to see Remastered; Devil At The Crossroads, A Robert Johnson Story.
Have you watched this film? What did you think? Comment below and let us know!