Jimmy Rogers The Mississippi Blues Legend – Blues Musician Facts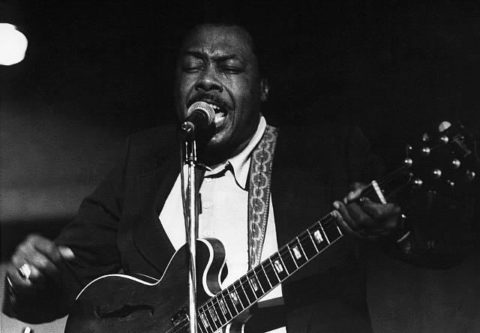 One of the architects of what is known as "Chicago Blues", Jimmy Rogers was born June 03, 1924, in Rolesville, Mississippi.
Born James A. Lane (Rogers was his stepfather's name) his first instrument was the harmonica. An itinerant childhood brought him to Chicago around 1946 and his first professional gigs saw him backing players such as Sunnyland Slim and Big Bill Broonzy.
He was playing harmonica behind Blue Smitty when Muddy Waters joined the band. Smitty went his own way and Waters and Rogers teamed up with Little Walter, resulting in Rogers shifting over to the second guitar. The addition of Baby Face Leroy made them a force to be reckoned with. Rogers said, "Me and Muddy and Walter with a drum, we could sell just about anything."
Rogers made his recording debut for the tiny Ora-Nell label in 1947, but the songs that he took the lead vocal on remained unissued. The same fate befell his recordings for Regal, Tempo-Tone and Apollo in 1949.
It was not until late 1950 that Chess Records, released a single with what would become two of his signature songs, 'That's All Right' backed by 'Ludella' that Rogers began his decade run of hits.
The attached was the A-side of Roger's third Chess single, released in March of 1951.
The history of the song is one that I have yet been able to untangle: John Lee Hooker recorded a song with similar lyrics in 1949, titled 'Build Myself a Cave' – but it would not see release for another ten years.
David "Honeyboy" Edwards then recorded the number in 1950 under the title 'Build a Cave'. The record, credited to Mr. Honey, saw only limited release.
Then came Rogers' version in 1951, sporting a new title and utilizing a full band arrangement and quickened tempo.
In August of that year, Arthur "Big Boy" Crudup adapted Rogers' version to his own thumping style under the title 'Dig Myself a Hole'.
Finally, in December of 1951, Robert "Jr." Lockwood released his own version of the song under the title 'I'm Gonna Dig Myself A Hole' – note that each singer took the writing credit on their recording –

Jimmy Rogers – The World is in a Tangle